13 - 19 January 2020
IMM Cologne
The fair season begins like every year with IMM, the largest event for interior design and design linked to the world of architecture. The fair gathers exhibitors and visitors from all over the world, and like every edition takes place in the beautiful city of Cologne, Germany.
Zanardelli Catering is present in this 2020 edition, as usual; an impeccable and precise catering service, which allows to equip the customer's stand with the best tools for welcoming guests.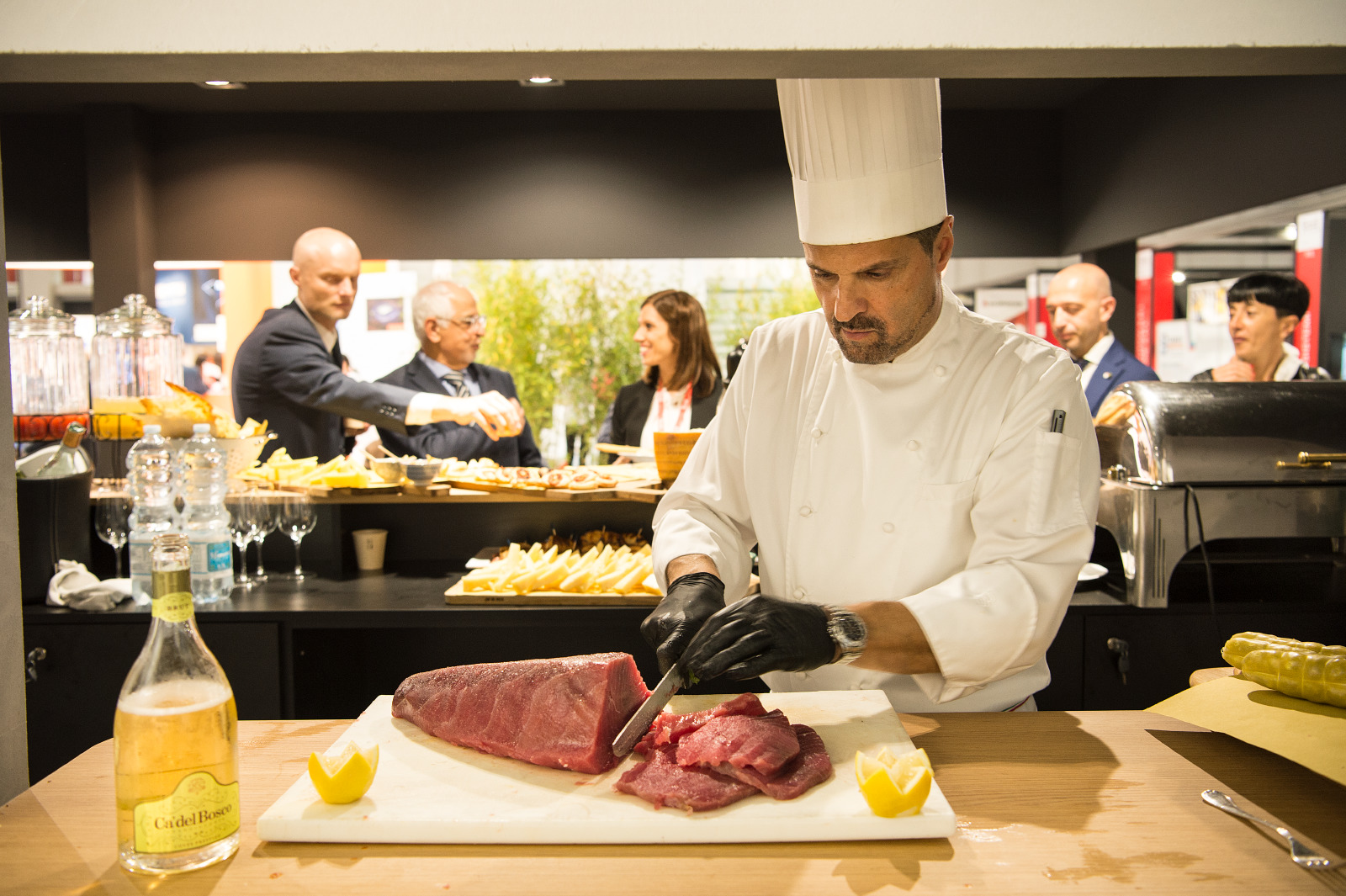 The study of the menus is curated by chef Fausto Zanardelli who, thanks to the experience and taste gained during numerous European trips, is able to combine the tastes of Italian cuisine, the typical ingredients of the territory with the needs of a heterogeneous public and from all over the world.
The catering service for trade fairs will satisfy hundreds of visitors to the stand, leaving a unique memory in each of them.